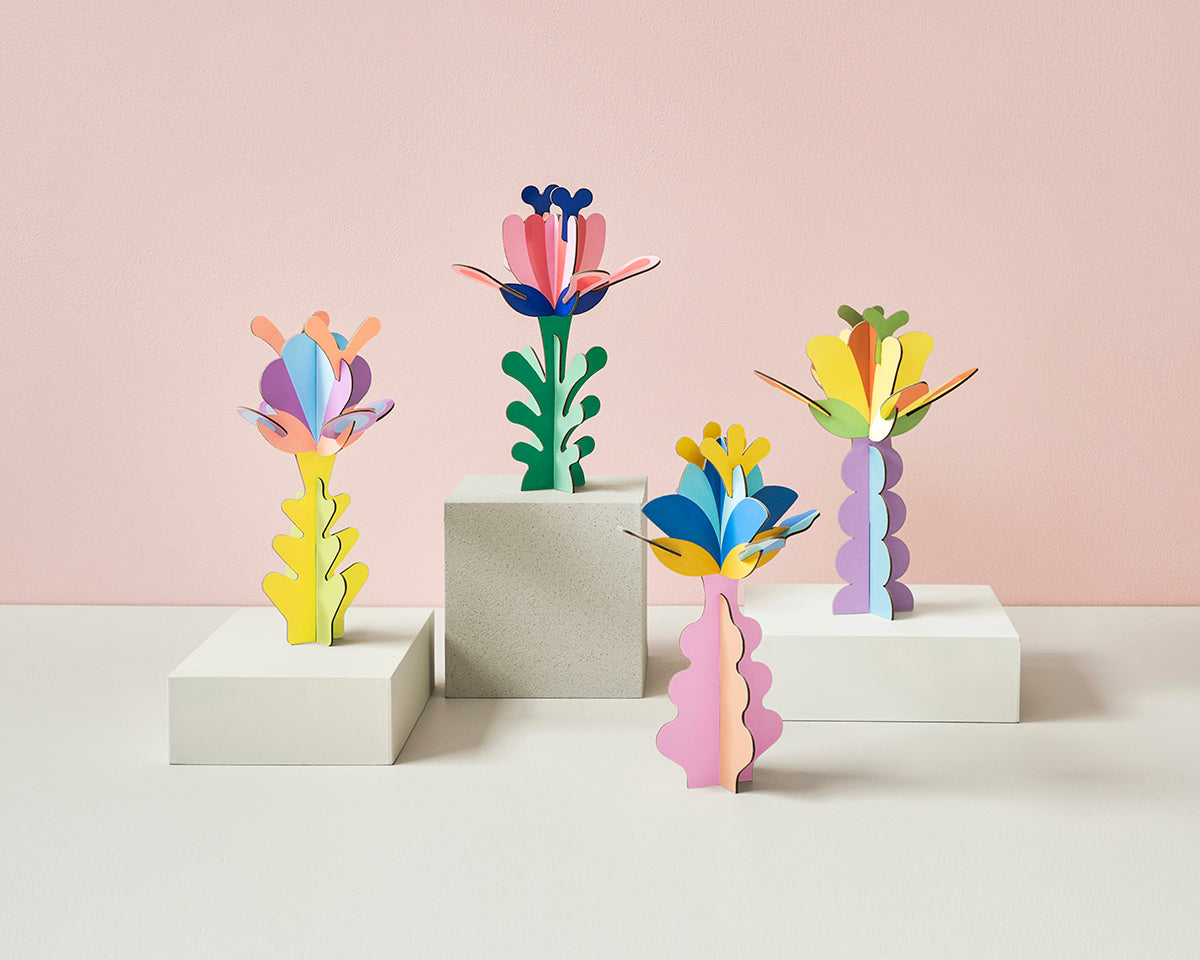 THE GREAT ESCAPE
I have to confess that I am a bit of an escapist. I love to daydream, live my life on my own terms and am quickly bitten by the travel bug, always ready to explore and embrace nature, art and vibrant cultures.
Hence the greatest joy for me is to hear that our products take you on a journey and make your life more colourful. We all deserve now and then a little escape from reality, don't we?
The 3D paper flower sculptures take you on a stroll in the Elysian Fields, Greek mythology's most idyllic garden. For adults and kids alike and easy to assemble, they turn any room into an everyday oasis. 
New notebooks help you dreaming up new stories under the watchful eyes of ancient gods Janus & Apollo. Paper vases come in playful building block and checkered prints, while Templo catchalls float in new pastel hues like small islands in the sea.
Whimsical, fantastical, curious... Imagination is the true magic carpet that takes you everywhere. Let's escape together!
Marcel,
Founder & Creative Director