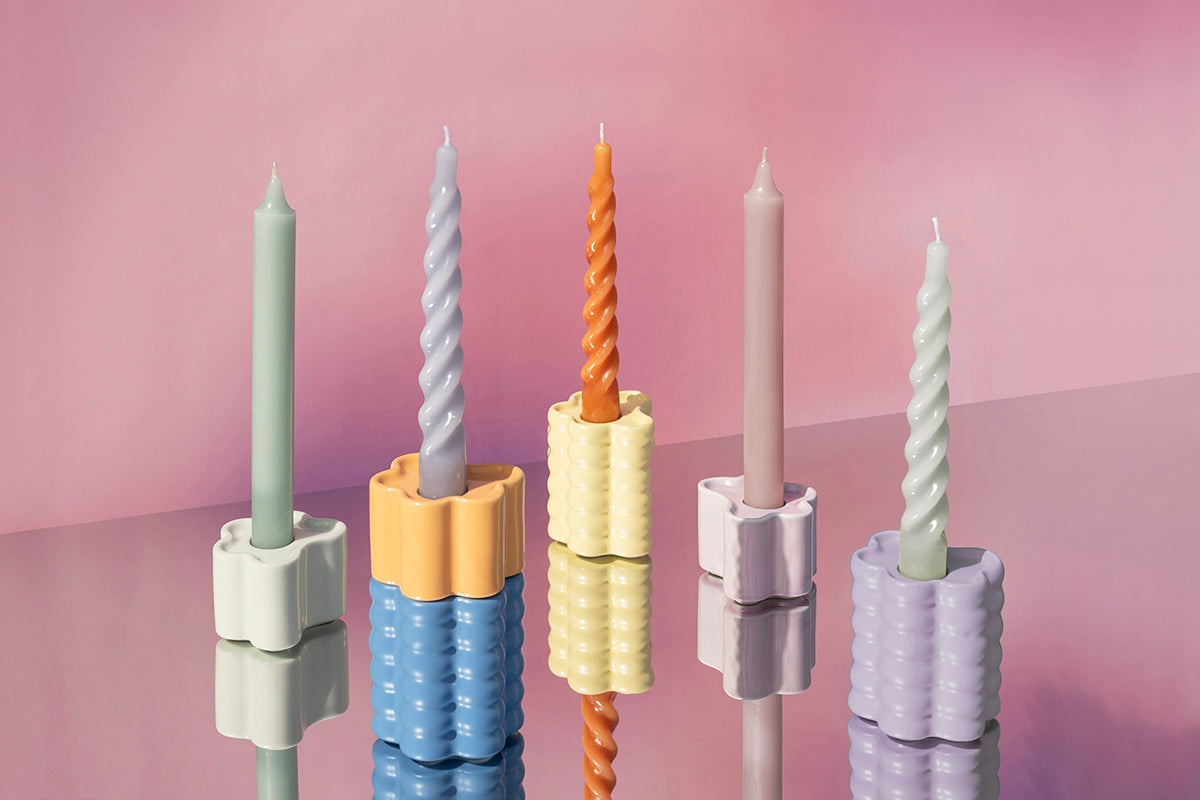 EVERYDAY MAGIC
If you want to spark magic in your life, then you have to surround yourself
with people and objects that inspire you.
Design is magical. And being a designer can be very mysterious. It's often like being a wizard. We enchant, delight, charm... and we make things shine.
OCTAEVO has always been about a celebration in embracing of the eclectic. Sharing creations inspired by seemingly random mystical encounters and mythological places.
This season we bring you flower shaped candle holders in entrancing silhouettes and magic mushroom sculptures to add otherworldly flair to your home. And our vibrant new paper vases illustrated by Australian artist Claire Johnson, celebrated for her dreamy paper collages, will complete any tablescape.
The result is a collection of original and mesmerizing objects, designed to lighten up the long winter months.
Stay in your magic!
Marcel Baer
Founder & Creative Director